Name: Marie Laveau from American Horror Story (AHS): Coven
Made by and When: Integrity Toys, 2016
Item No.: 14086
Material: Fully-articulated vinyl
Height: 12-1/2 inches
Hair, Eyes, Mouth: Black rooted hair is styled in multiple long twists, brown painted eyes with hand-applied upper eyelashes and painted lower eyelashes, closed mouth with red lip color
Clothes and Accessories: The fashion, worn during the character's first appearance on American Horror Story: Coven, includes a red faux leather jacket with non-functioning zipper pockets and a belted leopard-print one-piece jumpsuit. Accessories: Separately packaged red pumps with gold insoles, gold hoop earrings, a bangle bracelet, and the signature snake pendant necklace from the TV series (see the first gallery photograph). Also includes a separately packaged doll stand.
Other: Integrity Toys collaborated with American Horror Story and Twentieth Century Fox Film Corporation to create the Marie Laveau doll. Made in a limited edition of 600, this portrait doll of Angela Bassett's Marie Laveau character from the TV series captures Bassett's likeness almost to perfection. Ms. Bassett's face extends from the left corner of the box front to the side of the box.  A description of Bassett's Marie Laveau character is included on the back of the box. In real life, "Marie Laveau is the legendary former Voodoo Queen of New Orleans… Her status in the Voodoo practice is equivalent to that of the Supreme in Witchcraft" (Marie Laveau). "The TV series tells the secret history of witches and witchcraft in America"(American Horror Story).
Gallery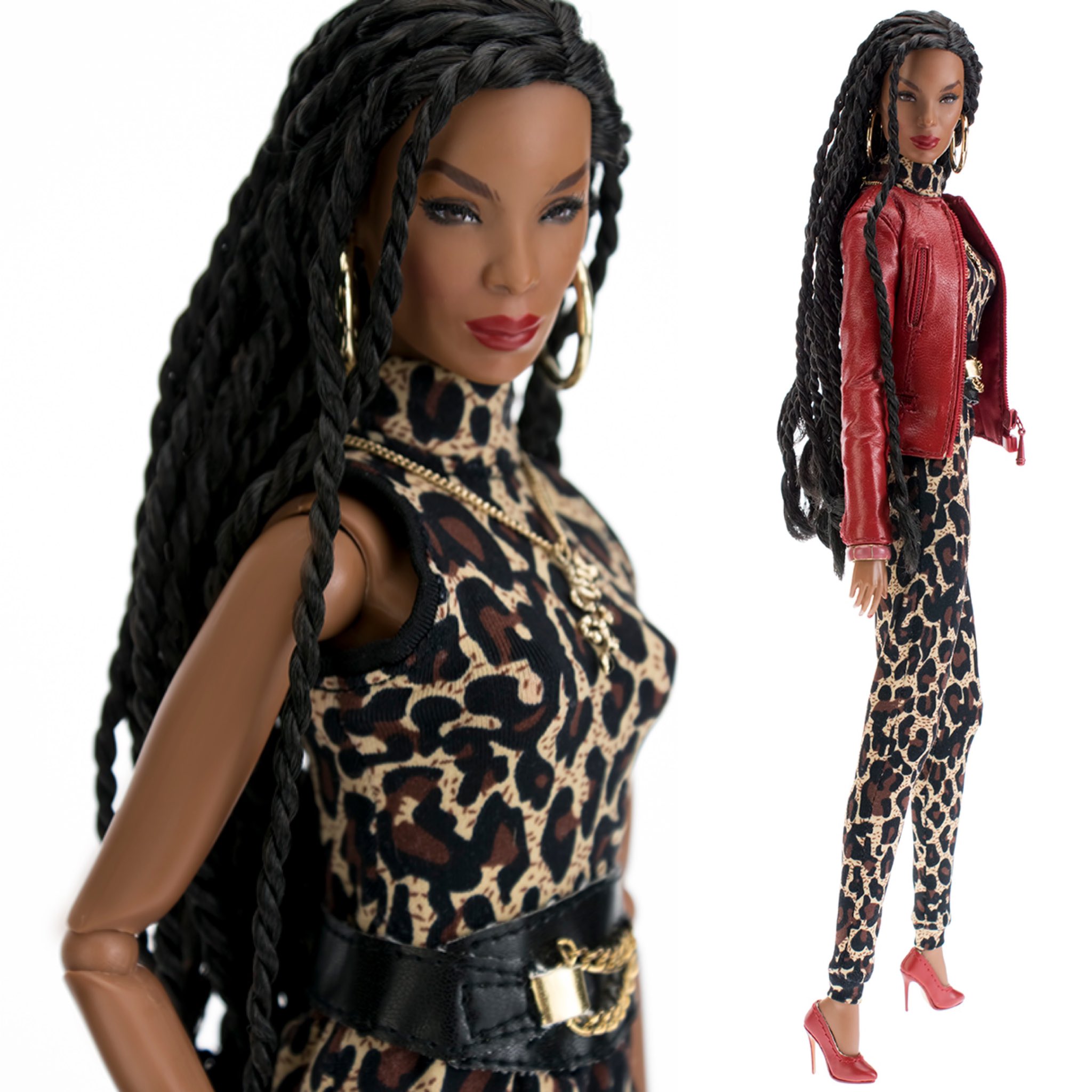 References
"Marie Laveau." American Horror Story Wiki,
https://americanhorrorstory.fandom.com/wiki/Marie_Laveau
"American Horror Story." FX Networks,
https://www.fxnetworks.com/shows/american-horror-story/ahs-coven
_________
Your comments are valued. Donations aid the initiative to preserve Black-doll history.
If you subscribe to DeeBeeGee's Virtual Black Doll Museum™ by email, click the post title in the email, which links to the website to view all text and associated media. Please "like" and share this installation with your social media contacts. Add your email address to the subscribe or sign-up field in the footer or right sidebar.